Dirigent
De gerenommeerde Zuid-Afrikaans/Nederlandse dirigent Conrad van Alphen geniet grote populariteit vanwege zijn intense manier van repeteren en uitvoeren. Onder zijn gedreven leiding is Sinfonia Rotterdam uitgegroeid tot één van de bekende orkesten in Nederland met jaarlijks meer dan 30 concerten door heel Nederland en daarbuiten.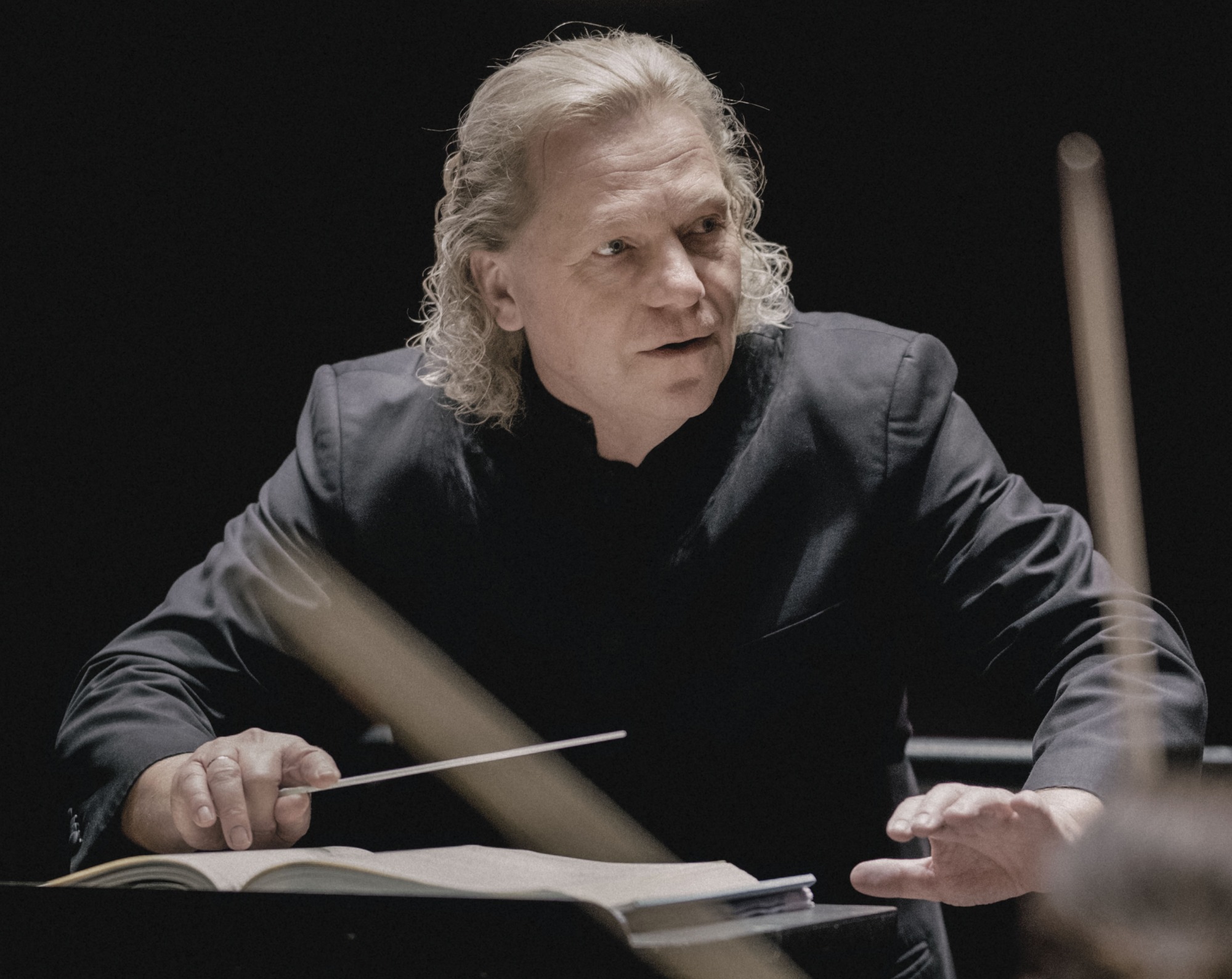 "Pretoria-born Conrad van Alphen is a conductor whom musicians adore and with whom they feel artistically safe. He is someone who combines a relaxed approach with intrinsic discipline, but also reflects an ingrained, stylistically justified expressiveness that has become the core of his music-making"

Read more reviews 
Onderscheiding
Als chef-dirigent van het Staats-Philharmonisch Orkest Kislovodsk in Rusland (van 2005-2009), ontving hij van het Ministerie van Cultuur een onderscheiding voor zijn bijdrage aan de cultuur.
Gewild
Conrad van Alphen is een internationaal veelgevraagd gastdirigent met regelmatige uitnodigingen van vooraanstaande orkesten in Nederland, Engeland, Duitsland, Denemarken, Bulgarije, Rusland, Slovenië, Polen, Zuid-Afrika, China en Mexico. In de afgelopen seizoenen maakte Conrad succesvolle debuten bij o.a. het Brussels Philharmonic Orkest, Bochumer Symphoniker, Orchestre Symphonique Montréal, Israel Camerata Jerusalem, Moskou Filharmonisch Orkest en het Russian National Orchestra met pianist Mikhail Pletnev.
Registraties
Van Alphen heeft cd's uitgebracht onder verschillende prestigieuze labels, zoals Telarc, Channel Classics, Raptus, Talent Records, Cybele and Brilliant Classics, waarvoor hij uitstekende recensies heeft ontvangen in internationaal bekende tijdschriften als Gramophone. De live concert cd's van de 5de Symfonie van Beethoven tijdens het 'Beethovenfest' in Bonn en de Leningrad Symfonie van Sjostokovitsj in Rusland zijn eveneens een voorbeeld van zijn muzikaliteit. Recent verscheen een cd met onlangs ontdekte werken van Ferdinand Herold, uitgevoerd door het WDR Rundfunkorchester Köln.
Interessant
Conrad van Alphen werd in 1963 geboren in Pretoria, Zuid-Afrika waar hij na zijn muziekstudie als contrabassist werkte voor het Zuid Afrikaans Nationaal Orkest. Op 26-jarige leeftijd verhuisde hij naar Nederland waar hij vast speelde in het Radio Symfonie Orkest in Hilversum en De Beethoven Academie in Antwerpen terwijl hij directielessen volgden bij Eri Klas en Roberto Benzi.
Persoonlijke links van Conrad van Alphen: Website en YouTube