Maritiem Concert 2022
Vrijdag 2 september staat in het teken van het Sinfonia Maritiem Concert 2022!
Heeft u het Maritiem Concert al in uw agenda gezet?  Gratis kaarten reserveert u via deze website.
---
Programma Sinfonia Maritiem Concert
Vrijdagavond 2 september beginnen we om 20:30 uur met het Sinfonia Maritiem Concert. Het concert wordt gehouden op de Kaap, buiten bij het ss Rotterdam en is gratis toegankelijk.
We hebben bijzondere gasten voor u op het programma staan, zoals Francis van Broekhuizen en Serenad Bayraktar en Jas Wolfert, winnaar van het Prinses Christina Concours.
Francis is één van de meest veelzijdige en geliefde sopranen in Nederland Ze combineert haar overtuigende zangtalent met een unieke en ontwapenende podiumpersoonlijkheid!
De Haagse singer-songwriter en trompettist Serenad Bayraktar begon al op jonge leeftijd met zingen. Naast haar trompet- en zang-carrière schrijft en produceert ze muziek in haar eigen studio. Sylvia Maessen bewerkte speciaal voor het Maritiem Concert enkele stukken voor Serenad en Sinfonia Rotterdam.
U luistert naar de mooiste en toegankelijke muziekstukken van onder andere Strauss, Schubert, Händel, Mendelssohn en het spectaculaire Music for the Royal Fireworks van de componist Händel. Rond 22:00 uur is het concert afgelopen.
---
Bereikbaarheid
Het concert wordt gegeven op de Kaap, bij het ss Rotterdam.
Wij raden u aan om zo veel mogelijk met het openbaar vervoer te komen.
Metro (lijn D of E), halte Rijnhaven en vanaf daar bus 77 naar ss Rotterdam
Meer informatie over de bereikbaarheid van het terrein voor het ss Rotterdam, klik hier.
---
---
Met dank aan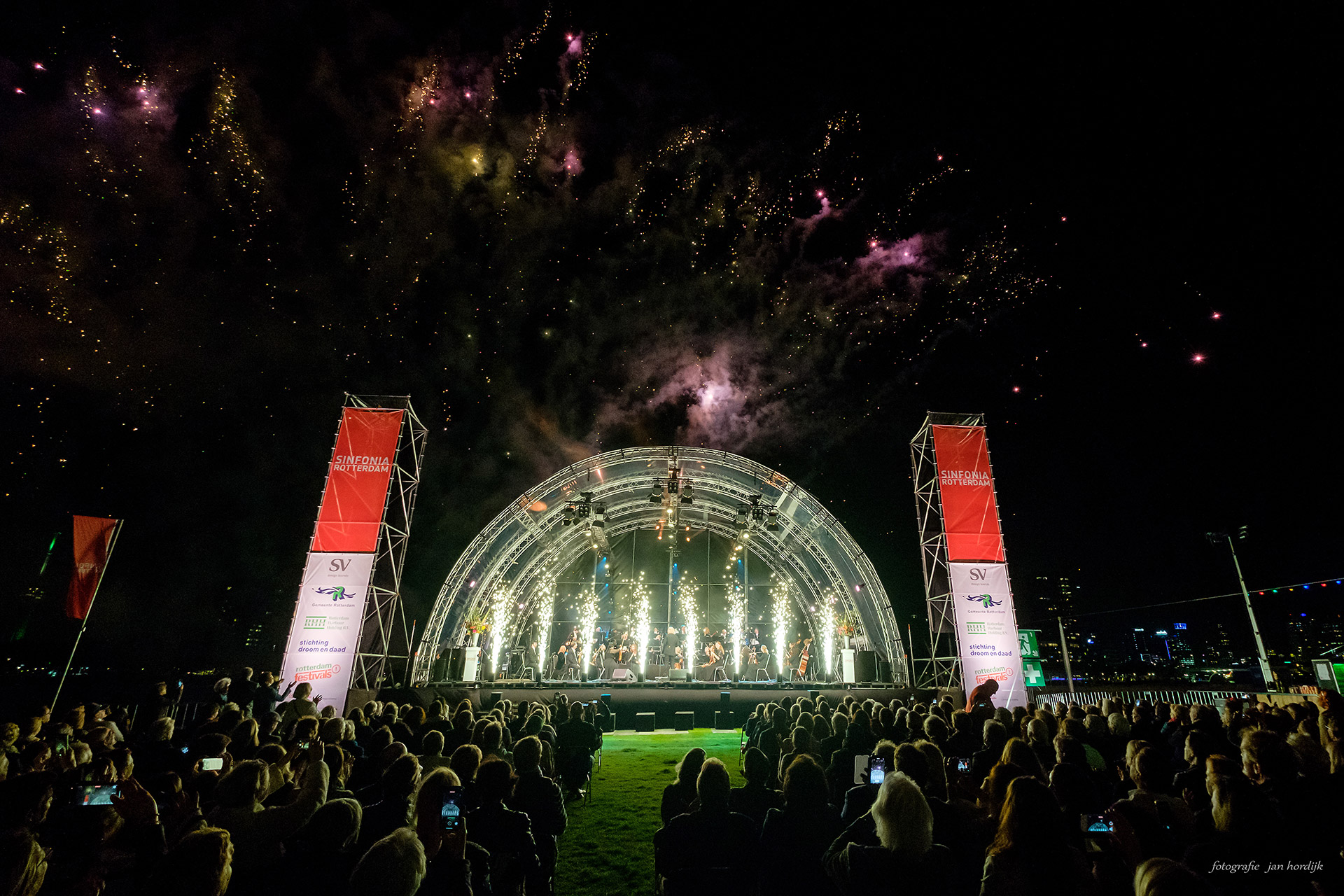 © Jan Hordijk